Humbug now part of the Blox Open Source SBC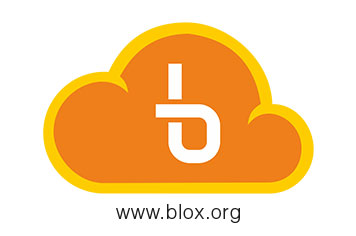 The team at Allo.com have put out an Open Sourced Session Border Controller (SBC) under the brand Blox.
As they describe the features:
Key Features

SBC is enabled with DPI packet inspection on VoIP traffic, supporting the signatures for key malwares/vulnerabilities observed in SIP deployments like extensions enumeration DoS and password cracking. Supporting open source PBXs like AsteriskTM, FreeSwitchTM, TrixBoxTM.
Handles the SIP-NAT issues observed in the common VoIP deployments.
Topology-hiding function is to prevent customers or other service providers from learning details about how the internal network is configured, or how calls being placed through the SBC are routed.

Basic Functions

Eliminates bad VoIP signaling and media protocol at the network boundary.
Built-in firewall which can controls IP addresses/port based filtering, DOS/DDOS attacks, IP blacklist & NAT. It opens pinhole in the firewall to allow VoIP signaling and media to pass through.
Media bridging, which may include voice over IP and Fax over IP.
Roaming extension for internal SIP PBX.
Support for SIP outbound/inbound trunk and policies to route the calls.
DTMF support for RFC2833/INBAND/SIP INFO
Easy GUI configuration and call statistics.

Advanced Features

Transcoding – SBCs can also allow VoIP calls to be set up between two phones by transcoding of the media stream, when different codecs are in use.
TLS/SRTP – support for signaling and media encryption.
Policy-based call routing, including crankback of call setup.
But what is most interesting to us, is that they have incorporated the Humbug Service into this SBC.
You can configure the Humbug fraud detection service under the Plugins tab:
Navigate through Tools -> Plugins

Humbug was created to serve as the standard for enterprise-class telecommunications traffic analysis and fraud detection. It is a live call monitoring system. Below are the features

Open source
User can view the call traffic graphically
Billing system
CDR Functions are applicable

Note: user need to create a login to the humbug server in order to use this call monitoring facility

Once User logged in, navigate through config -> Settings-> My PBX->  User will get an API key and Encryption key which is necessary for activating the plugins.

Note: By using this link http://www.humbuglabs.org/ user can create an account in humbug server.

Create Plugins

Name
Specify the name for creating Plugins for user's reference.  The user can choose any name to recognize the Plugins.
Enabled
To enable or disable the humbug Plugin
API Key
Once user login to the humbug server -> navigate through config -> Settings-> My PBX-> they will get an API key. This key is used to authenticate your application for accounting purposes.
Encryption Key
Once user login to the humbug server -> navigate through config -> Settings-> My PBX-> they will get an encryption key. It specifies the particular transformation of plaintext into cipher text, or vice versa during decryption.
CDR Export URL
http://api.humbuglabs.org/receiver.php (Default)
CDR Export Frequency
We can set the duration how frequently the call logs send it to the humbug server.
Fraud Detection URL
http://api.humbuglabs.org/receiver.php

Humbug server will have predefined fraud numbers. Once we send the call logs, it will match with predefined call directory.

Also user can detect whether its fraud or genuine
BLOX is an open source project, but you should know that ALLO is also planning of releasing an appliance in 2016.  The BLOX appliance will be housed in a professional aluminum enclosure and provided with a power supply.